Chocolate & Beetroot Cupcakes
For a gorgeous pink buttercream we've used beetroot puree resulting in star-baker worthy cupcakes!
Now, did you know that on average runners will burn enough calories during a marathon to eat 21 cupcakes completely guilt free? Well we have the perfect recipe for you to reward yourself with after your run, put together by Baxters' master chef Darren Sivewright and using our delicious beetroot.
These chocolate and beetroot cupcakes make a great indulgent treat just for you, or a great thank you gift for your supporters on race day. Enjoy – you deserve it!
Find the recipe here.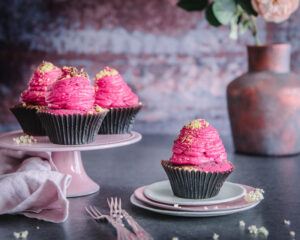 For more recipe inspiration follow us on Instagram or find out more here.